I get to be a professor!
Published:
Eight years ago, I left my job as a product manager and decided that I wanted to go back to school. During the next six months, I taught myself some basic Python and learned as much as a I could about Master's degree programs studying "the Internet". I was fortunate enough to learn about and be accepted into the Media, Technology, and Society program at Purdue, where I took my first courses in Communication (while simultaneously teaching my first courses in Communication!). I had an incredible advisor in Seungyoon Lee, and wonderful mentors like Sorin Matei, Lorraine Kisselburgh, and Torsten Reimer.
The Master's degree went well enough that I decided to pursue a PhD (the phrase is apt – some days I feel I'm running after a quickly escaping quarry). For the past nearly five years I have been at Northwestern University, in what I think is the only other Media, Technology, and Society program in the country. I became the second PhD student in (and helped to name) the Community Data Science Collective, a group that now includes six PhD students (and more on the way!). When I was choosing between PhD programs I tried to find an advisor I could work with and who could help me to learn to become a scholar. I chose incredibly well: Aaron Shaw has been a model of academic passion, integrity, mentorship, and kindness. He and Mako Hill (the other PI of our lab) have become academic role models as well as friends.
More broadly, I have come to really love my academic communities. The CSCW, Organizational Communication, and Computational Social Science communities are full of really great people doing cool and important work. In graduate school, I've learned that academics are "my people" and I love being able to be my nerdy self with all of you.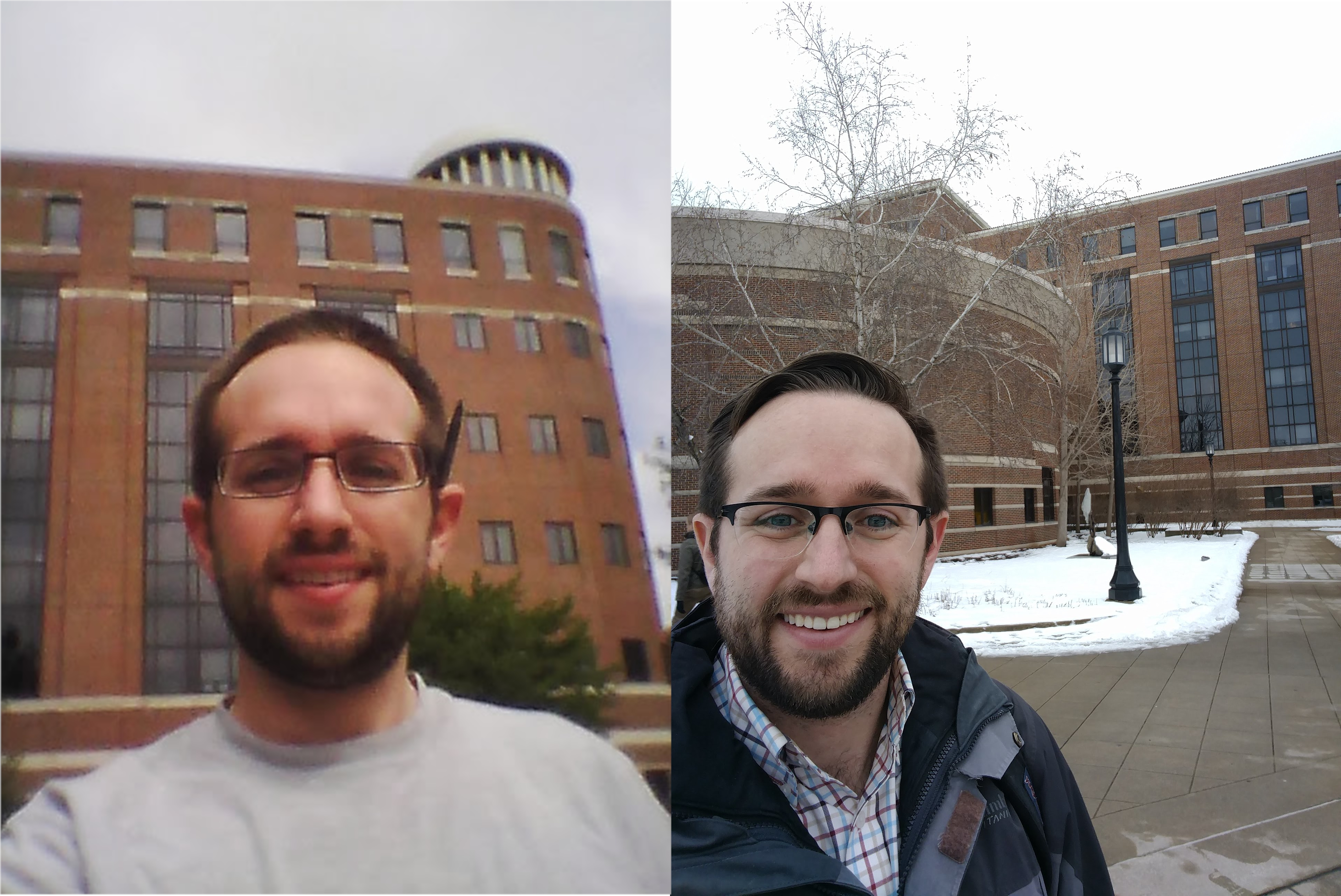 In a job market that is difficult and full of noisy outcomes, I am so excited that I have a path to continue being part of these communities. This week, I officially accepted an offer to go back to the Purdue University Brian Lamb School of Communication, this time as an Assistant Professor!!
I feel incredibly blessed to join such a wonderful department and university. In addition to the great faculty who were there when I was, the department has hired some stellar people in recent years (present company excluded). Many of my future colleagues have overlapping and complementary interests and I look forward to learning from and working with them. I am particularly excited to learn better how to do work that impacts and intersects with public policy, something that the department excels in.
This is the end of what has been a great chapter in my life. I have heard lots of grad school horror stories, but our program at Northwestern and my corner of academia have been incredibly friendly and supportive. I should probably save it for the dissertation acknowledgements, but I'm most thankful for my wife, Kedra. She has a degree in genetics and still has only a begrudging respect for the social sciences, but she has been endlessly supportive in too many ways to count.
Now, I look forward to proving that Purdue didn't make a giant mistake in hiring me (starting by finishing my dissertation!). I have incredible collaborators and some exciting projects in the pipeline that I'm really excited to work on. Stay tuned! :)